College Stands By Firing Of Black Professor Who Defended BLM On Fox
Professor Lisa Durden sparked controversy when she defended a BLM group's Black-only Memorial Day Celebration.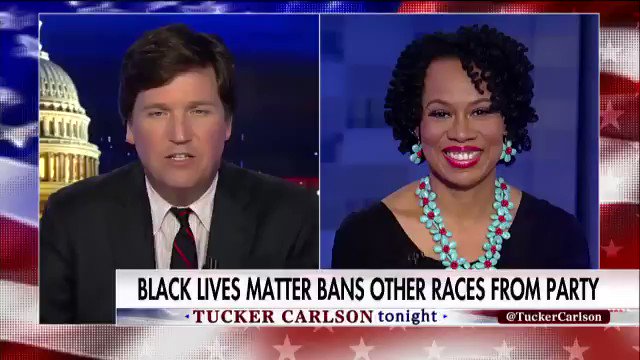 Despite the possibility of legal action, Essex County College in Newark, New Jersey defends its termination of a Black professor who sparked controversy for her racial comments on Fox News, the New York Daily News reports.
The adjunct communications professor, Lisa Durden, appeared June 6 on Fox's "Tucker Carlson Tonight." She defended a Black Lives Matter group's decision to host a Blacks-only Memorial Day celebration.
Durden told Tucker Carlson that " You White people are angry because you couldn't use your White privilege card to get invited to the Black Lives Matter's all-black Memorial Day Celebration." She added that Whites have a long history of excluding African-Americans, for example, from TV shows and the Academy Awards.
Read on
College Stands By Firing Of Black Professor Who Defended BLM On Fox